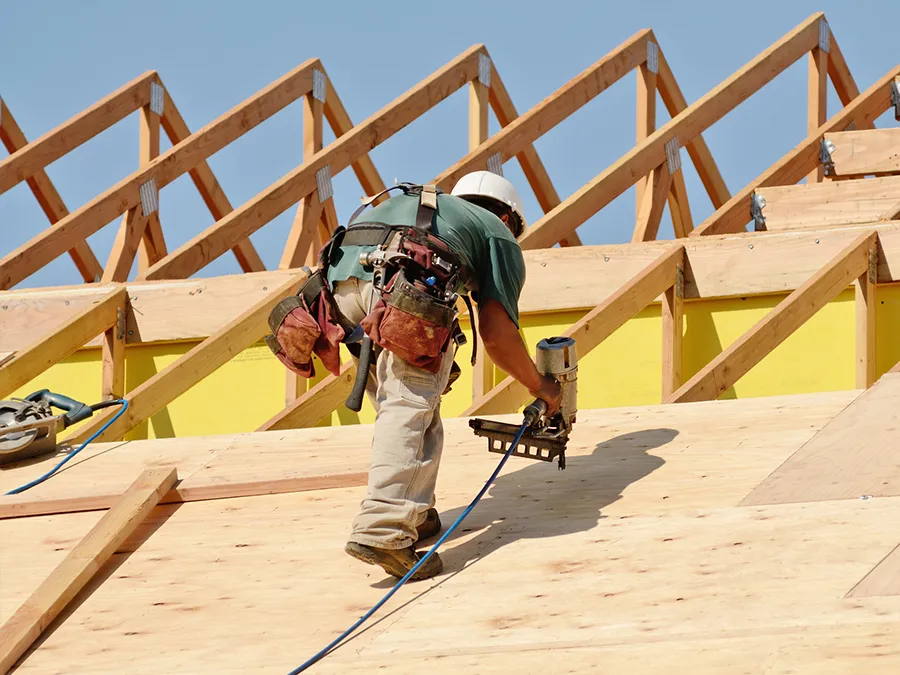 Roof repair and installation isn't a project that should be done by just anybody. Here in Texas, bad weather is a fact of life, and when it happens, you want to know you're going to be taken care of. Part of that is making sure you have good roof coverage and are able to find a professional roofing contractor to do the work correctly when it is necessary. When you need new roofing or roof repair for your home in business in Cedar Park, TX, Anderson Roofing & Construction LLC is at your service.
With experience installing everything from asphalt shingles to solar tiles, owner Chris Anderson sets out to do things a little differently. "Because I've done the work myself, I don't ask any of my crew or my workers to do anything I can't personally do and train them on," Chris says. "So we're able to manage quality a little bit better than some of the other companies in the area" Here's what you can expect from Anderson Roofing & Construction.
A Truly Local Roofing Company
When searching for a quality roofing company, it is important that your choice is actually based in the same area where your home or business is located. When you keep it local, there's a higher chance that your friends and neighbors can give you a strong reference. We've helped thousands of home and business owners throughout Cedar Park, Round Rock, Austin and the neighboring communities over the years. We're a locally ran business that loves helping our friends and neighbors and will do everything we can to ensure you're 100 percent satisfied with our nearby roofing services.
We Provide a Lifetime Workmanship Warranty
We stand behind our services by providing a lifetime workmanship warranty, far exceeding the industry standard of one-year. The Anderson Roofing & Construction LLC lifetime workmanship warranty ensures that if any of our jobs need to be repaired in the future due to labor issues, you will not incur additional costs. "With material warranties, lifetime is pretty standard, but in terms of workmanship warranties, that's really important," Chris says. "A lot of the issues that we see on roofs are workmanship-related. You wouldn't believe how much water can enter a home from one nail."
Roofing Services in Cedar Park
No matter how big or small your roofing needs are, it's important to hire a professional roofing contractor to do the job. At Anderson Roofing & Construction LLC, we perform residential and commercial roofing repair and installation throughout Cedar Park and the surrounding areas. We encourage you to contact us to learn more about our extensive services or to make an appointment by calling (512)-200-7663. We would be delighted to answer any questions you have or provide a free estimate for superior roofing in Cedar Park, Texas or the surrounding towns.