Residential Roofing in Cedar Park TX
Local Residential Roofing Contractors in Cedar Park TX
Anderson Roofing & Construction is a family-owned residential roofing business in Cedar Park TX that caters to the needs of homeowners throughout the region. 
Our local roofers are known for never cutting corners, exceptional workmanship and providing the best roofing warranty in the industry.
Whether you're building new, replacing an old roof or need immediate roof repair, our residential roofers in Cedar Park are ready to help. Give us a call to learn more about our services or to schedule a roof cost estimate at your convenience.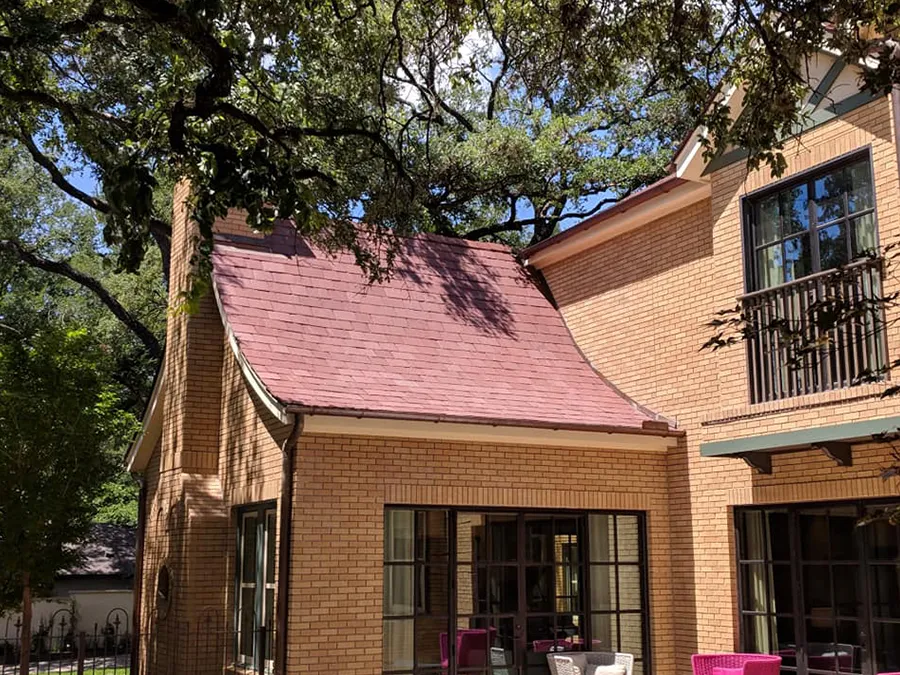 Need Help With Your Residential Roof in Cedar Park TX?
We Gotcha Covered!
Below are some of the typical residential roof contracting services we provide:
Residential Roofing Installation
Roof Tear Off & Re-Roofing
Roof Replacement Experts
Residential Roof Repair
Roof Leak Repair
Residential Roof Maintenance
Fascia & Soffits
Free Annual Roof Inspections
Free Roofing Estimates
Shingle Roofing Services
Owens Corning Roofing
GAF Roofing Systems
CertainTeed Roofing
Storm Damage Roof Repair
24/7 Emergency Roofing
Lifetime Labor & Materials Warranty
Insurance Claims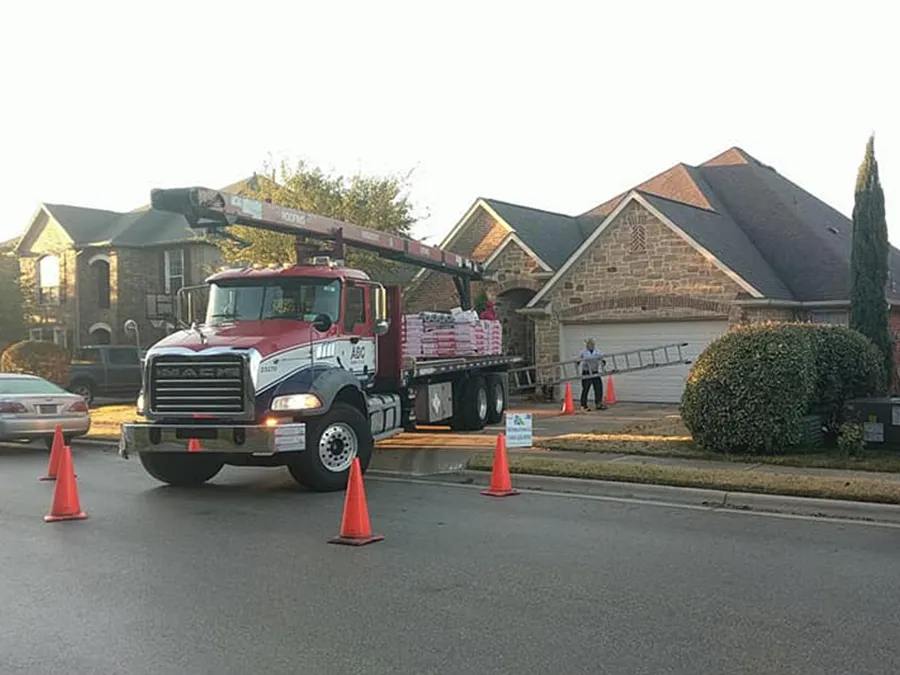 Residential Roof Installation & Roof Replacement
A new roof is a big investment, but one that is necessary for providing your home and family the protection it deserves. At Anderson Roofing & Contracting, we add value to your home by completing quality roofing installation in Cedar Park and the surrounding area. After choosing your new roofing system, our team will carefully remove your old roof, complete any necessary structural repairs, and then install the new roof with expert precision. To learn about your roofing options, such as shingle roof installation or tile roof installation, please give us a call.
Residential Roof Repair Services
Acting quickly when roofing problems arise is necessary to prevent further damage from occurring. Roofing issues can result in water leak damage inside and outside of your home, causing troubles with your attic, ceiling, flooring and siding. If you spot wet spots on your ceiling, notice missing, broken or shifting shingles, or feel a physical water drip inside your home, be sure to contact us to request a roofing inspection. We'll let you know what we find and offer a repair plan. To learn more, or to request a roof repair cost estimate, don't hesitate to reach out to us.
Storm Damage Roof Restoration & Insurance Claims
Our greater Austin roofing team specializes in helping customers restore their properties following harsh weather events. As storm damage roofing repair specialists, we assist throughout the entire process, from the initial documentation of damages to the claim and until the final cleanup is conducted.
To learn more about our processes, or to request help with home insurance roof repair in Cedar Park following hail, wind or other storm roof damage, don't hesitate to give us a call.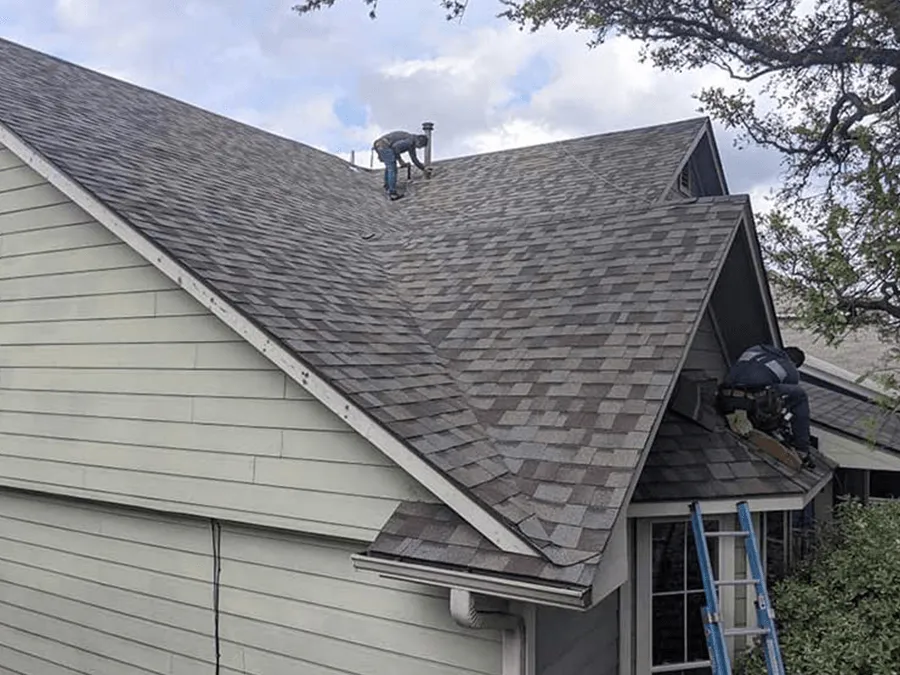 Emergency 24/7 Roofing
If your home is leaking, we can help, day or night. Our 24/7 on-call roofers in Cedar Park offer roof tarping to protect the structure from further issues until permanent repairs can be completed. If you're concerned about your home's roof, reach out to us immediately. We'll be on the way and secure your property as quickly as possible.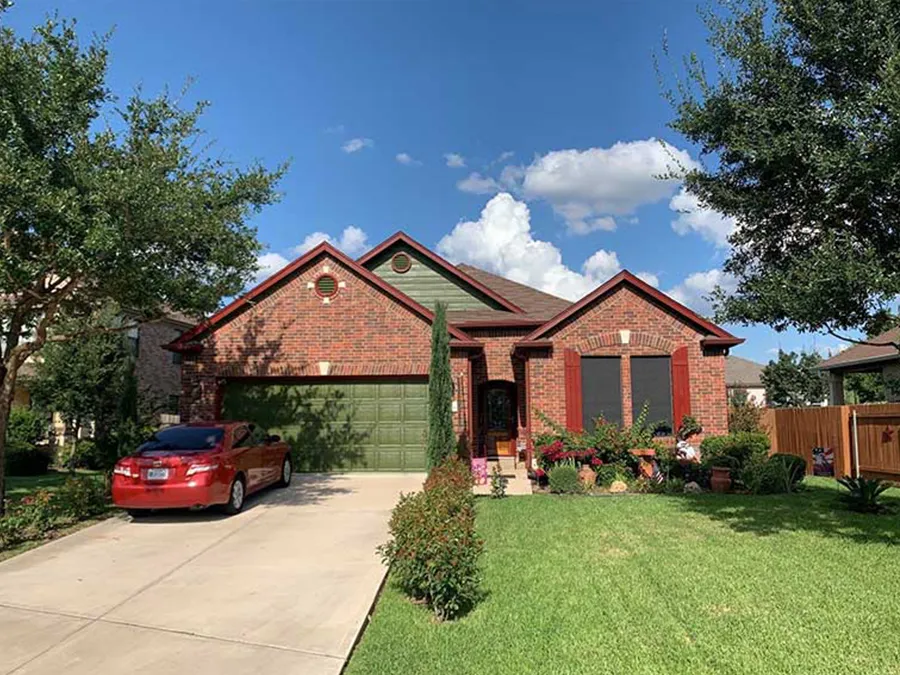 Free Annual Inspections
To ensure our commercial and residential customers receive the right roofing services for them, we offer a free annual roofing inspection.
During this routine analysis we'll complete a thorough check of your existing roofing system to identify any problem areas or obvious damage. During the free roof inspection, we'll consider issues and situations such as:
Are the neighbors getting new roofs?
Wind damage isn't always visible. We test for loose shingles that will eventually leak.
Hail damage is rarely visible from the ground. Are there granules in your gutter? Granules are the protective skin on shingles.
Has a tree been rubbing your roof?
Do you have water stains on your ceiling?
Did you have icicles or ice collecting on your roof in the big storm?
Can you see daylight from inside your attic (other than through vents)?
Is water pooling on your roof?
Do you have damaged fascia, soffits or siding? These can indicate a lack of proper roof flashing.
Pre-storm proof that your roof is in good condition – just in case.
Pre-purchase. Home inspectors are trained to look for only a few issues and can't give repair prices.
Solve Your Roofing Needs. Call For Your Free Estimate Today.
Our Quality Roofing Products
We work with top quality roofing materials from brand names that you know and trust to perform new roofing installation and roof repair services. Among the top manufacturers that we work with are GAF, CertainTeed and Owens Corning. By supplying these materials we can also provide a lifetime warranty on most products and services. To find out which roofing option is right for your property, please give us a call.
Anderson Roofing & Construction is a full service residential roofer in Cedar Park TX. 
Our goal is simple, to provide you with an exceptional roof and roofing experience. From the initial free inspection and estimate, until the final clean up is complete, we guarantee you'll be fully satisfied with our products and services. Give your nearby roofers a call at (512)-200-7663 to learn more or to request an estimate for the cost of residential roofing in Cedar Park TX.
Roofing 101 - Educational Roofing Topics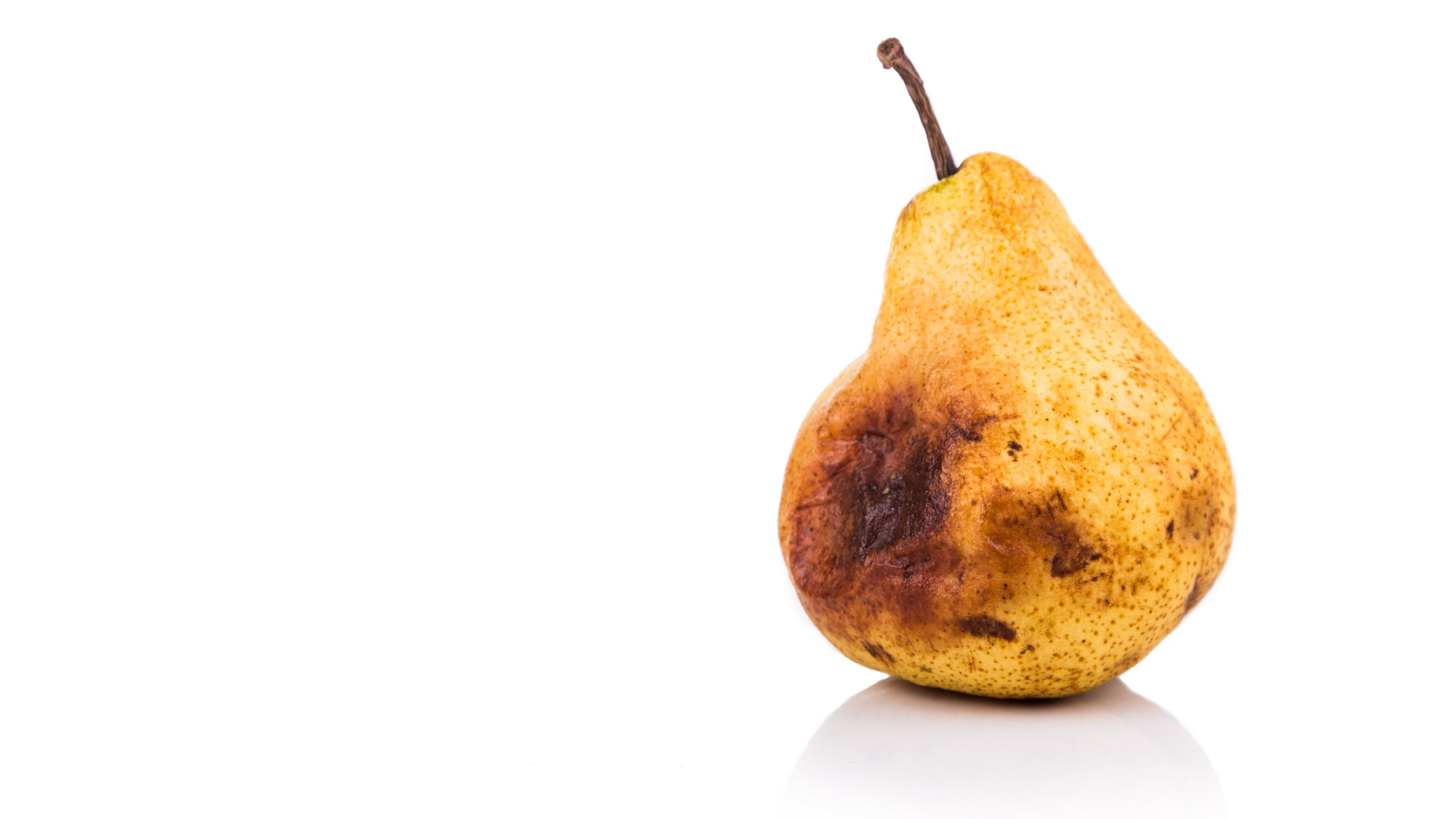 The skin on a fruit is protective. It prevents ultra violet light, water and bacteria from getting into the fruit and rotting it. The granules on a shingle are protective. They prevent harmful rays from the sun from getting to the fiberglass layer and degrading it. They also help prevent