Georgetown Storm Damage Roof Repairs
If your home was recently affected by a storm, it's important to assess the damage immediately. Your insurance will likely cover Georgetown storm damage roof repairs, but you'll have to file a claim in a timely manner. Anderson Roofing and Construction provides prompt inspections so that you can have a full and accurate assessment of the work that needs to be done.
To schedule your free inspection, contact our roofing company today. We are always transparent with our customers, so we will let you know what you need – a repair or a full replacement.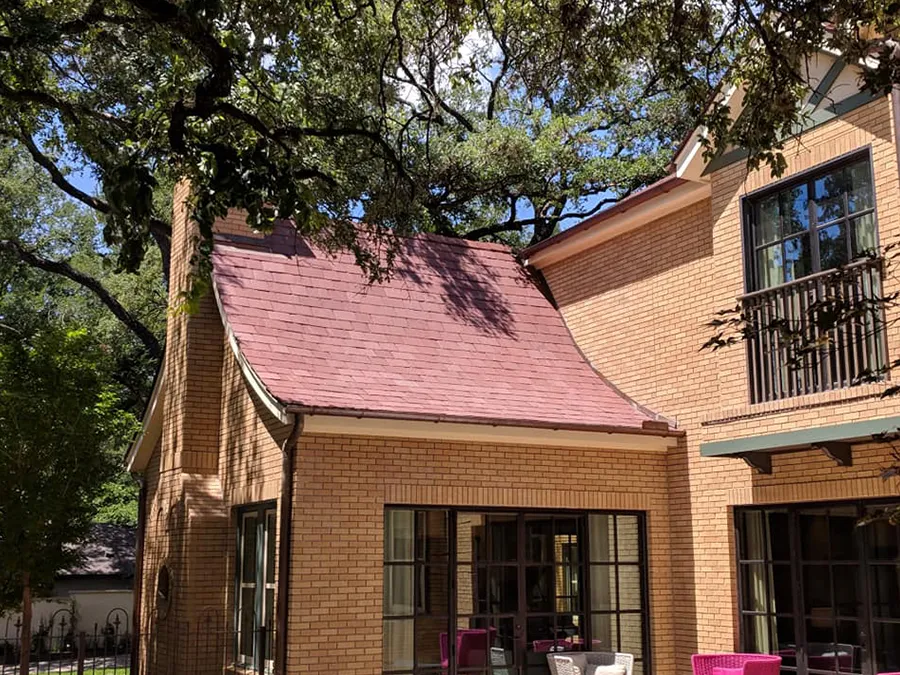 Do You Need Storm Damage Roof Repairs in Georgetown TX?
You can do a quick assessment of your roof from the ground level. Even though you won't be able to see everything, you can get a decent idea as to whether or not your roof suffered storm damage. And even if you don't see any red flags, it's still best to schedule an inspection. There could be something that you're missing.
Here are some signs that you're in need of Georgetown storm damage roof repairs:
Missing shingles. Are there shingles scattered through your yard? Do you notice bald spots on your roof?
Shingle damage. Perhaps the shingles are intact, but you notice cracks, holes or dents. This means that your shingles are damaged.
Shingle granule debris. A small amount of granule loss over time is normal, but significant loss is not. Do you notice granule loss or debris in the gutters? At certain times of day when the sun is at the right angle, your roof is shiny. That is the fiberglass layer showing.
Damaged areas. Check out your soffits, gutters, fascia and flashing, as these can be damaged during a storm, too.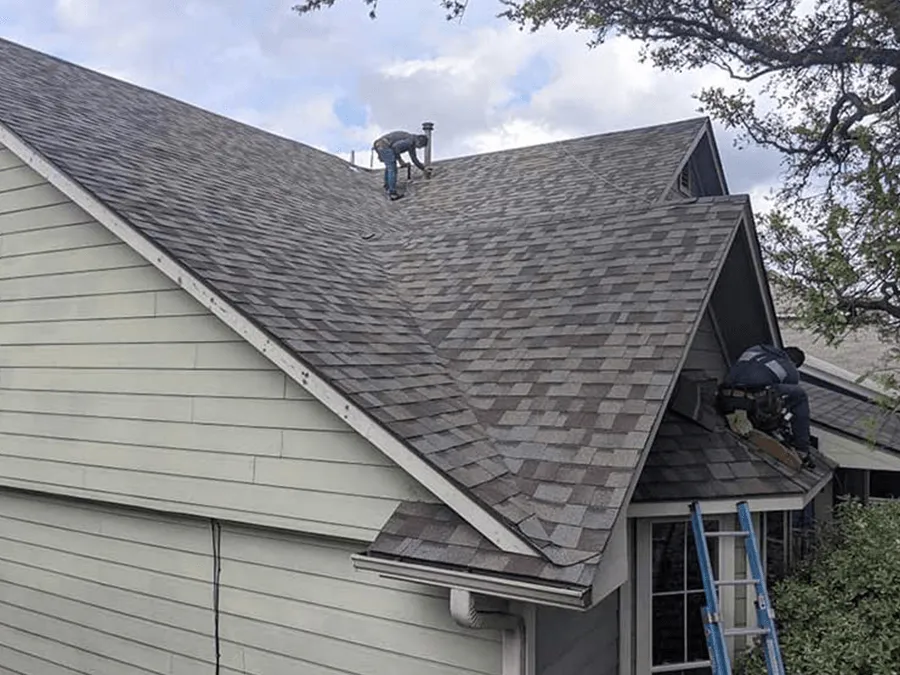 Why Choose Us to Repair Your Roof's Storm Damage
Anderson Roofing and Construction is here when you need storm damage roof repairs in Georgetown TX. We will do a thorough inspection so that you know what repairs are needed. All of our shingles come from national name brand companies with excellent warranties. We also have our own Lifetime Warranty on labor and materials.
Contact our roofing company to find out what Georgetown storm damage roof repairs you need. We have highly experienced contractors, quality materials and quick response times. We also accept insurance so all you have to pay is your deductible. Schedule your inspection today!