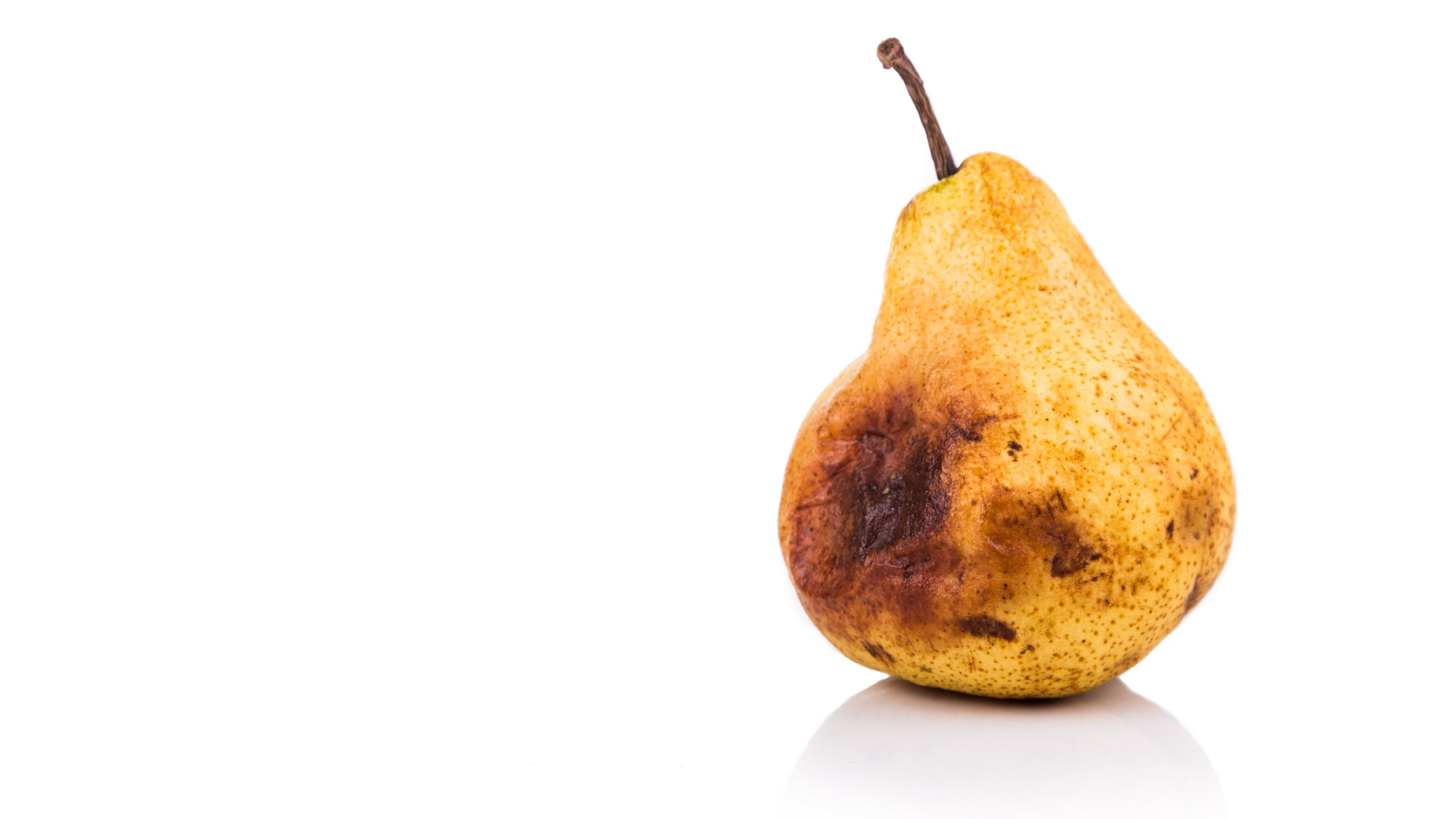 The skin on a fruit is protective. It prevents ultra violet light, water and bacteria from getting into the fruit and rotting it.
The granules on a shingle are protective. They prevent harmful rays from the sun from getting to the fiberglass layer and degrading it. They also help prevent water from getting inside the shingle or below the shingles to the roof decking or the interior of your house.
When hail bruises your shingles, it is like a bruise on fruit. Hail rubs off all the granules. Even small hail that continues for 20 minutes can scour off most of the granules. If the granules are missing, the shingles and wood under them can eventually get wet and leak.
Yes, the process takes longer but you can't delay forever. If you get a hail storm, most insurance companies require that you call in "a timely manner." If you wait till the bruises get soggy, your insurance will probably say you waited too long and deny the claim. Call Anderson Roofing for a free inspection.
Wind creases are even more harmful. When the wind lifts a shingle, rain water gets under it right away. If you get lucky, the shingle is still sticky and will stick back down to the shingle below on the next hot day. But generally, once they are loose they stay loose. They will not seal back down. In the next big storm, they crease, break and eventually blow off completely. And we get a LOT of storms in the Austin Texas area.
How do you know if shingles are loose? Creases are visible but a roof inspector also very gently tests the rest of the shingles to see if they are loose.
You need to take wind and hail storms seriously. When you need new roofing or roof repair for your home in business in Cedar Park, TX, Anderson Roofing & Construction LLC is at your service. Call for a free inspection 512-200-ROOF (512-200-7663)