Round Rock Free Roof Inspection
If you suspect that something is wrong with your roof, such as a leak or missing shingles, it's time to schedule an inspection. Anderson Roofing and Construction offers Round Rock free roof inspections to our customers when they need them! This is a great opportunity to learn about the condition of your roof and whether you need a simple repair or full replacement.
Whether your roofing job is big or small, you can count on our team to deliver the best service. We use national name brand shingles with solid warranties, and all of our contractors have at least 10 years of experience. We intend to be a resource for homeowners just as much as a roof installer. Schedule your inspection and find out what your roof needs!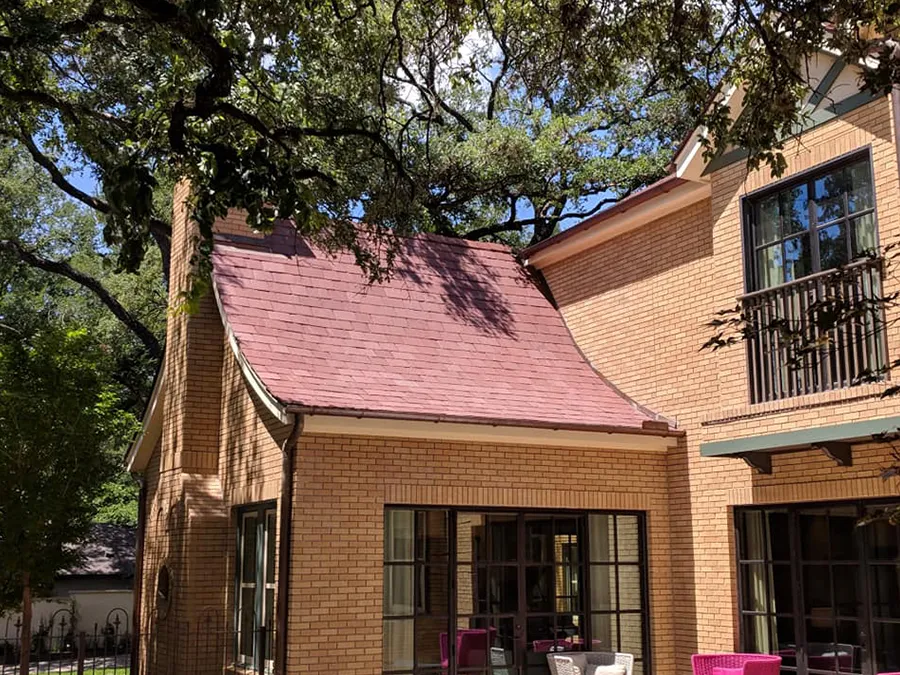 When to Schedule a Free Roof Inspection for Your Home
Ideally, your roof should be inspected once a year. You can inspect it yourself, but most people find it easiest to schedule a free roof inspection in Round Rock TX. This way, they can keep on top of their roof's condition and the things it needs. Better yet, you can plan for a replacement instead of being blindsided by one!
However, we know that life gets busy and roof inspections fall through the cracks. Therefore, we recommend having your roof inspected at least in the following situations:
Leaks coming from ceiling
Experienced a recent storm
Preparing your home for storm season
Neighbors are replacing their roofs
Looking to sell or refinance your home
Signs of damage, such as loose, curling or cracked shingles
What's Included with a Round Rock Free Roof Inspection?
Anderson Roofing and Construction prides ourselves on offering thorough, accurate inspections. We will send a report, along with pictures, to your email. There is never any obligation to continue – this is your roof, and we want you to do what's best! Our only goal is to make sure that you choose a reputable company that will provide great work.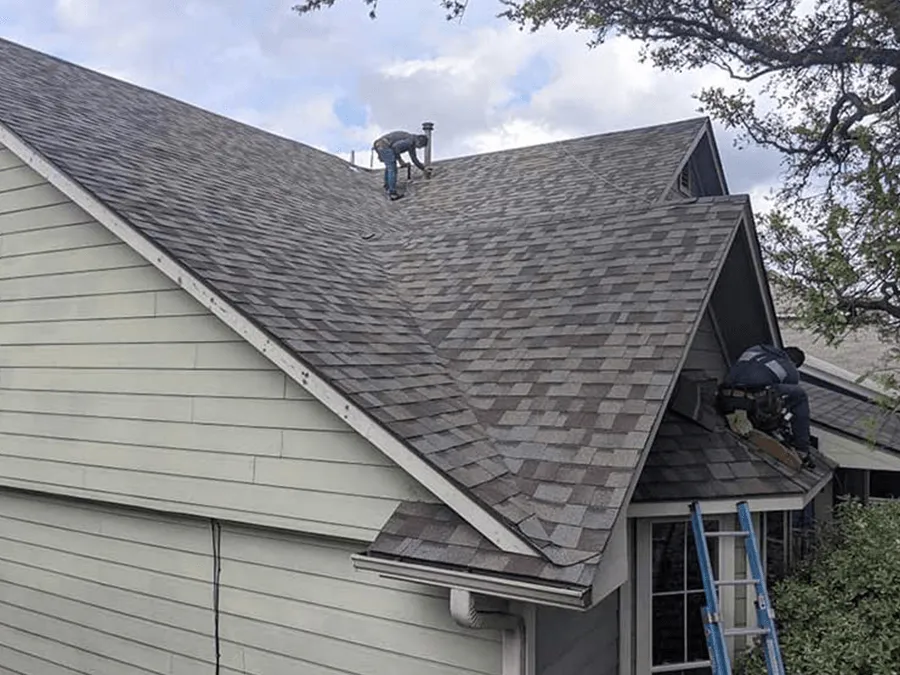 Included with our free roof inspection in Round Rock TX are:
Structural inspection to see how your roof system is holding up
Material inspection to determine the condition of your shingles
Interior inspection in case there are water damage concerns
Soffit, fascia and gutter inspection – it's often best to replace these at the same time as your roof but we won't push if they are not needed
Be an informed homeowner! Schedule your Round Rock free roof inspection and find out the condition of your roof and the benefits you can get with a full roof replacement!