Round Rock Emergency Roof Repairs
If you're in need of Round Rock emergency roof repairs, contact Anderson Roofing and Construction for an inspection. We will provide you with a full and accurate assessment of your roof so that you can submit it to insurance.
Our emergency crews know how to respond to these types of situations, and they will secure your property to prevent further damage. In many instances, this means placing a protective covering or tarp onto your roof. Either way, you're in great hands with us!
To schedule an immediate appointment, contact our roofing contractors today. We will help you stay calm and navigate this process with ease!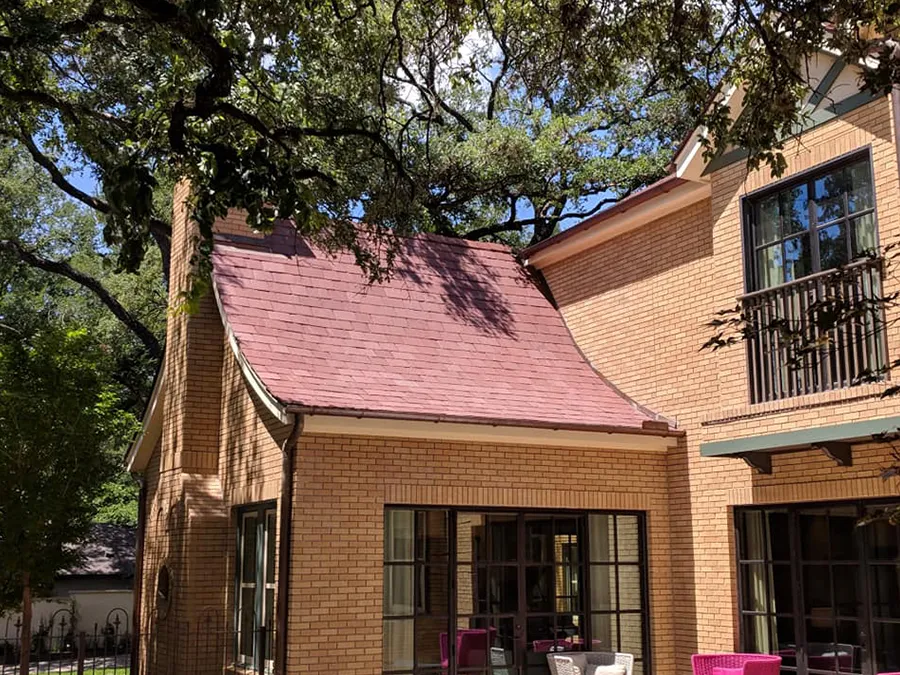 When is Roof Damage an Emergency?
Any time your roof is compromised, it can be an emergency. For example, a roof leak is considered an emergency when it affects the daily functioning of your home or business. A tree that has fallen on your roof is also an emergency.
The best way to determine if what you're dealing with is a true emergency is by doing a quick inspection of your own, providing the property is safe. If there are downed power lines or exposed wires, call 911 right away. Below are some examples of issues that might require emergency roof repairs in Round Rock TX:
A tree, branch or other object has put a hole in your roof
Torn off shingles or flashing that has caused a leak
Damage in a certain section that is letting in water
Fire damage that has burned a section of your roof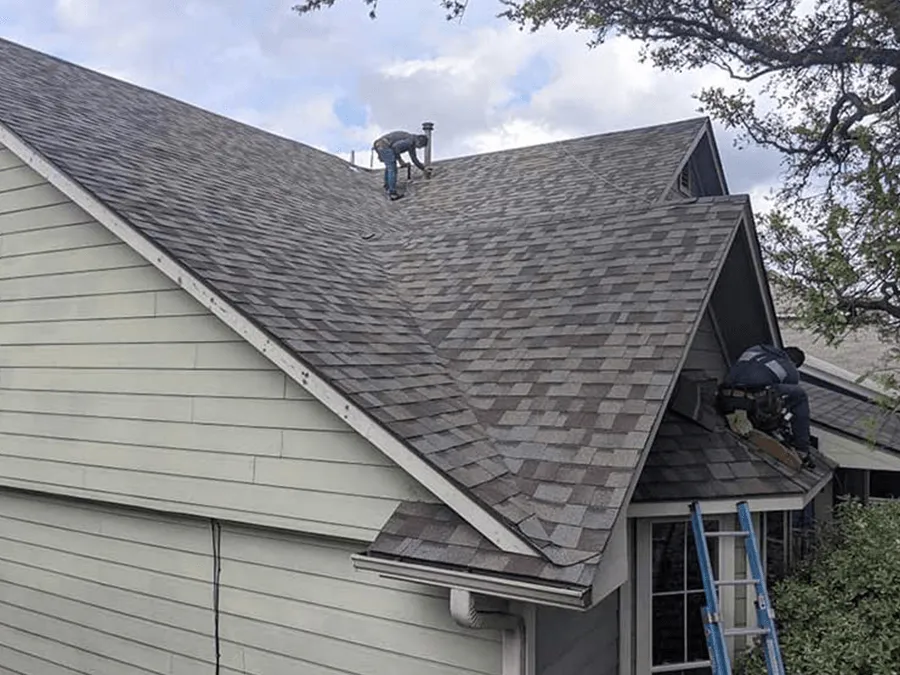 Why Choose Us for Round Rock Emergency Roof Repairs
All roof leaks are serious and warrant a call to a roofing company, but some leaks are more urgent than others. When you contact Anderson Roofing and Construction to handle a dire situation, you can expect:
Highly trained and experienced contractors with 10+ year's experience
Excellent warranties, including 20+ year warranty on new shingles and our Lifetime Warranty on labor and materials
Prompt service – we have a dedicated team for emergency roof repairs in Round Rock TX
Fair prices – we accept insurance, and you should only have to pay your deductible to get a full replacement
High quality materials using national name brand shingles
Don't delay in addressing Round Rock emergency roof repairs. Contact Anderson Roofing and Construction today for immediate service.