Pflugerville Storm Damage Roof Repairs
When a storm rips through your area and leaves your roof with damage, it's important to schedule an inspection with a roofing company right away. It's possible that you need Pflugerville storm damage roof repairs to prevent water damage from affecting your home.
Anderson Roofing and Construction is a locally owned roofing company that provides quick turnaround times and experienced technicians. Give our roofing company a call at your earliest convenience and we'll send someone out to assess the condition of your roof. We even come out at night if needed.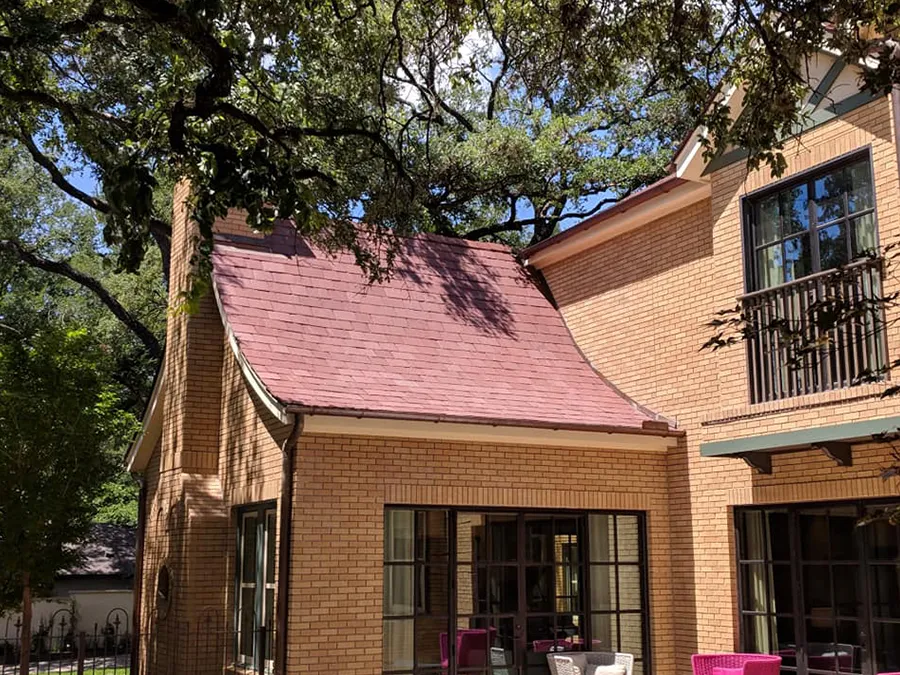 After the Storm: How to Detect and Repair Roof Damage
Your roof protects your home and your belongings, so it's no wonder why you might be feeling stressed following storm damage. Fortunately, Anderson Roofing and Construction will help restore your roof and prevent further damage to your home. We know how to respond to all types of repairs – big and small.
Here are the steps to follow after the storm to keep you, your family and your home safe:
Stay safe and assess storm damage. Call 911 if there are downed power lines, electrical hazards, or flooding. Also check for fallen trees, heavy debris, loose shingles, etc.
Look for signs of roof damage. Missing shingles, damaged shingles, debris in the gutters, etc. are all signs that your roof has damage. Schedule an inspection to see what storm damage roof repairs in Pflugerville TX you might need.
Look for signs of water damage. The most important places to check for water damage are the gutters, ceilings, walls, floors, and windows. Check for water buildup or signs of water. Your insurance policy says you have to clean and dry it as much as you can as soon as you can to prevent more damage.
If your ceiling is bowing downwards, there may be a puddle of water above the drywall. Prevent the entire ceiling from falling by putting a trash can under the center and using a pencil or screwdriver to poke a hole above the trash can. It is safer to tape the pencil to a broom handle than to get on a ladder under drywall that is in danger of falling.
Contact your insurance. Our roofing company accepts insurance, so you only pay your deductible. Fortunately, your insurance lets you choose the contractor of your choice.
Why Choose Us for Pflugerville Storm Damage Roof Repairs
Anderson Roofing and Construction provides residential roofing services using national name brand shingles with good warranties. We also have our own Lifetime Warranty on labor and materials. We want our customers to know that their investment is protected.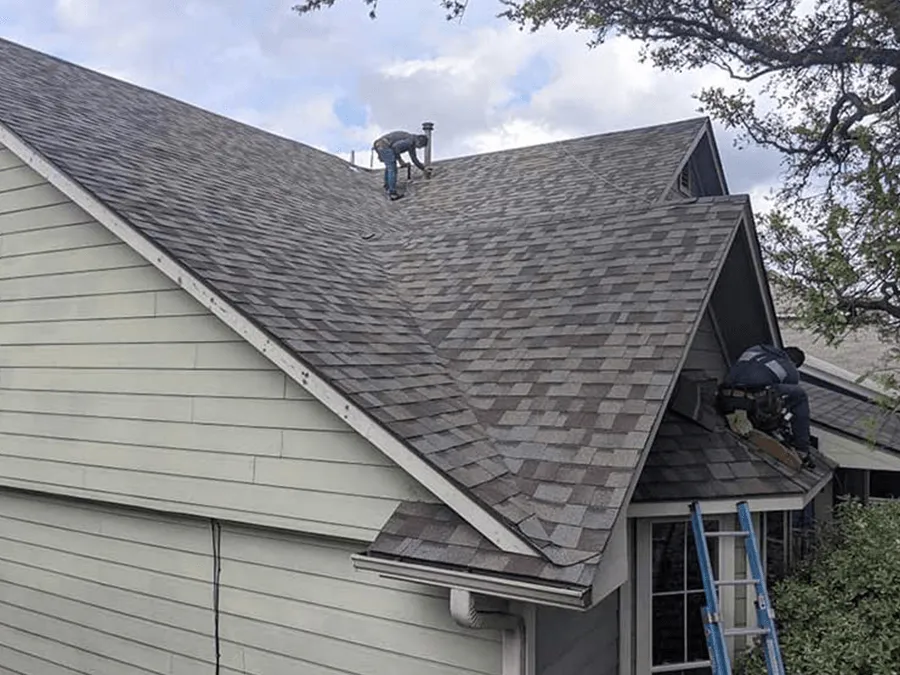 The reasons to choose us for storm damage roof repairs in Pflugerville TX are:
Free inspections with photo report
Free pool covering
Referral program
Google Guaranteed business
A+ rating with the BBB
Experienced roof contractors
Anderson Roofing and Construction will provide you with a free inspection to determine the extent of the damage. Your insurance company will expect you to handle this in a timely manner, so contact us today to see what Pflugerville storm damage roof repairs you need!
Roofing 101 - Educational Roofing Topics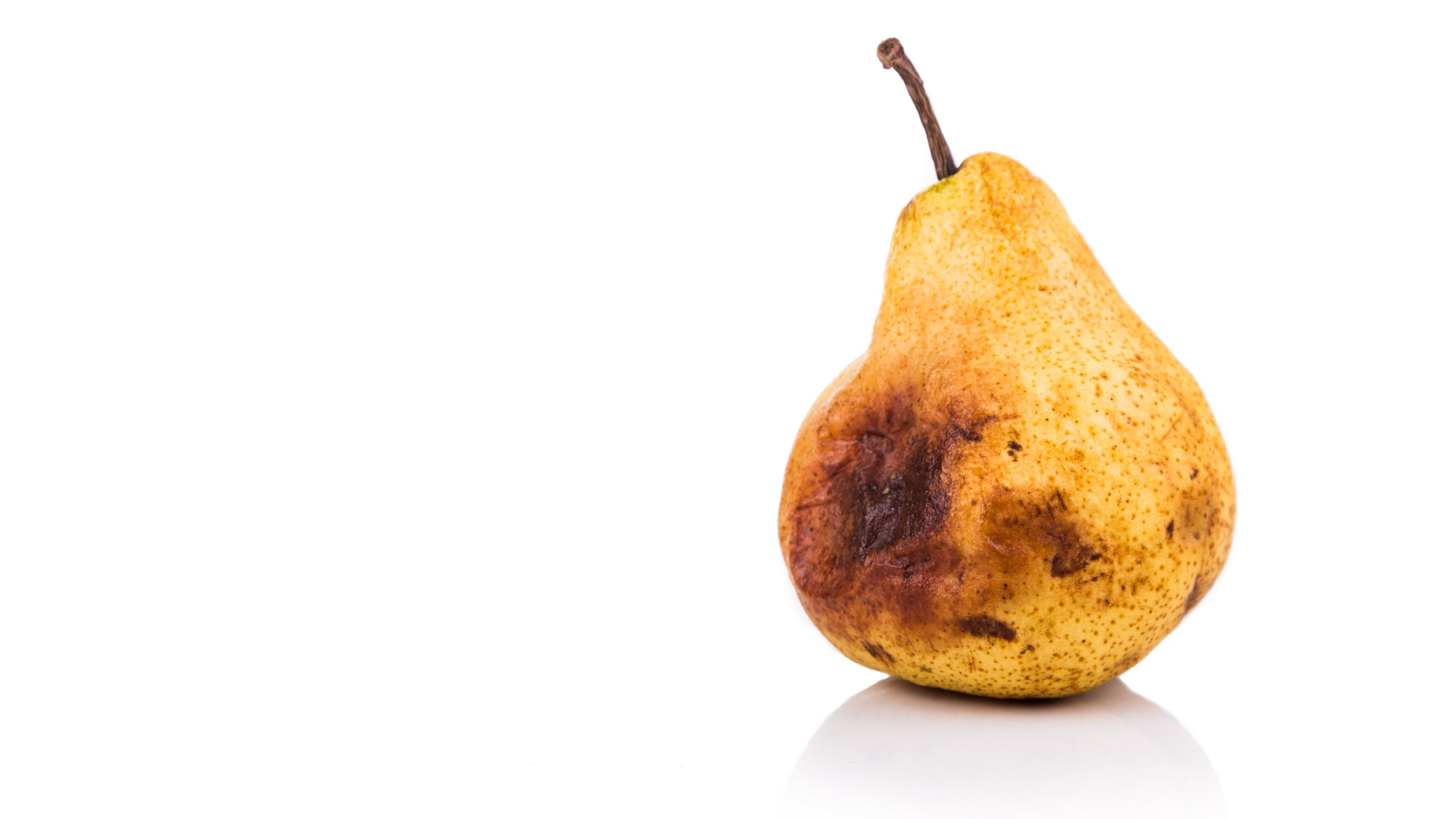 The skin on a fruit is protective. It prevents ultra violet light, water and bacteria from getting into the fruit and rotting it. The granules on a shingle are protective. They prevent harmful rays from the sun from getting to the fiberglass layer and degrading it. They also help prevent