Pflugerville Home Roofing Contractors
Looking for a trusted, reliable team of Pflugerville home roofing contractors? Anderson Roofing and Construction is the team for any roofing job – big or small! We can handle small repairs or full roof replacements, and we do it all using the highest quality materials and installation techniques. All of the shingles we carry are from national name brands with excellent warranties. We wouldn't have it any other way!
Whether your home was hit by a Texas storm, or it's simply seeing the end of its days, put your trust in Anderson Roofing and Construction. We will be honest about the condition your roof is in and your options for new, beautiful, and efficient shingles!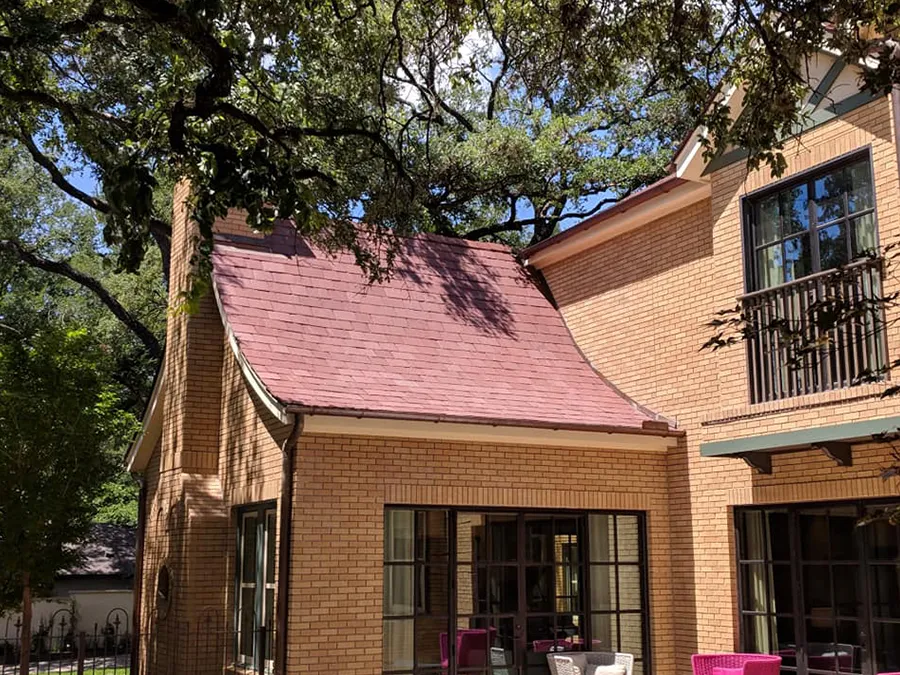 Unparalleled Service from Our Home Roofing Contractors in Pflugerville TX
One of the things that sets our roofing company apart from others is that we aim to educate first. Some companies send out sales reps to knock on your door following a storm, but this is a high-pressure sales tactic. Our team, on the other hand, takes pride in getting the bulk of our business from referrals. We also spend time educating potential customers on roofing so they can make informed decisions.
When you work with our Pflugerville home roofing contractors, you can expect:
Free inspections. Our inspections are for informational purposes only. There is absolutely no pressure to move forward. We will even include pictures for documentation!
Excellent workmanship. All technicians provide excellent workmanship thanks to their 10+ years of experience, ongoing training, and certifications. And all labor is backed by our Lifetime Warranty.
Knowledgeable and reliable. A new roof is a major purchase and not something you should be rushed into. Our home roofing contractors in Pflugerville TX will take the time to educate you on your options and help you choose the best shingles for your home and budget.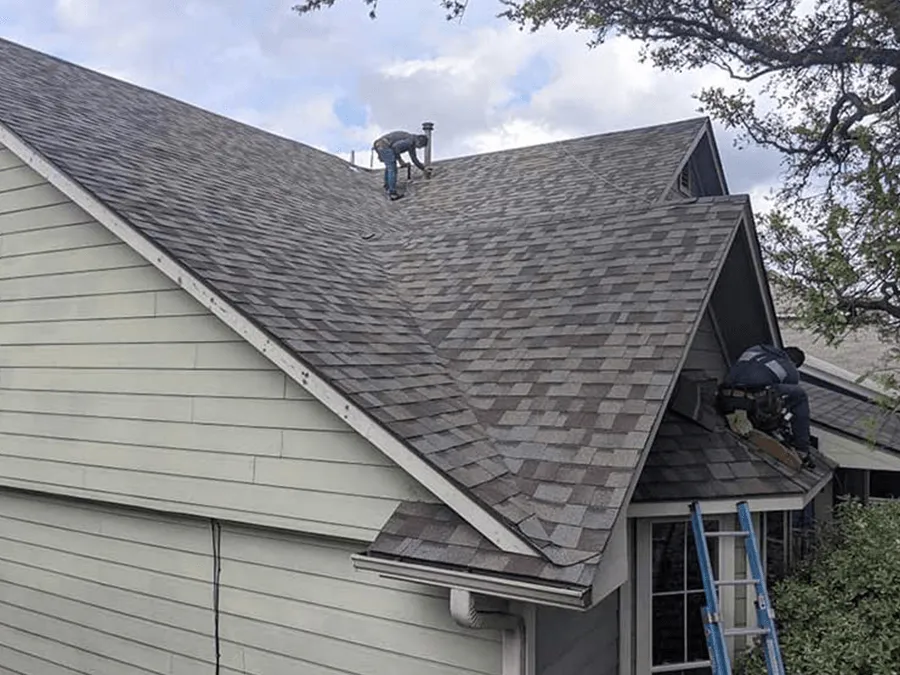 Schedule Your Free Roof Inspection and Find Out What Condition Your Roof is In!
Is it time for a new roof? It's possible! On average, roofs have a lifespan of about 15-30 years. Of course, this depends on what the shingles are made from, who installed them, the weather in your area and how well they are maintained.
Usually, homeowners will notice damaged shingles, missing granules, and a sagging roofline when it's time for a replacement. But some roof problems can't be uncovered until you schedule a thorough inspection. Get in touch with the Pflugerville home roofing contractors to learn more about the condition of your roof.